Sometimes it's difficult to know where to start to help pollinators and biodiversity on your farm. You're busy doing the seasonal farm work and you may think change will take too much time or it'll not be so easy with the production side of farming. But the good news is that even small actions can help pollinators and biodiversity on your farm.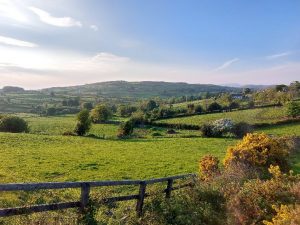 Finding out what's there in the first place is the best first step to take for pollinators and biodiversity. Each farm is unique and as a farmer you know the characteristics of each field and how they are managed now and have been managed in the past. As you observe, you're finding the best spots for pollinators and the important habitats they use. You could even try to get some help from someone who's interested in pollinators and wildlife and lives nearby.
Once you start to notice, you may be surprised at the variety of different pollinators and other wildlife that you see. You could note where they are feeding and sheltering. What native plants do they prefer to feed on? Carry out your observations throughout the seasons and you'll develop a good picture of areas that are providing food and shelter on your farm. You could roughly highlight these on a copy of your farm map.
Identify semi-natural habitat on your farm, and retain it where possible
You may find that pollinators favour semi-natural habitats on your farm, like native hedgerows, woodland and trees, wetland areas, ponds, and species-rich meadows. Semi-natural habitat is a valuable resource on a farm. The term just means a habitat that is partly natural and partly cultivated. The habitat has evolved over many years as a result of grazing, and other agricultural practices, and depends on this management to be retained.
These semi-natural habitat areas provide important benefits for biodiversity and agriculture:
a refuge for pollinators and wildlife
providing livestock with shade and shelter, clean water, and a more varied diet
help the soil biodiversity, which can mean healthier crops and lower input costs
support pollination-dependent crops, such as oil seed rape and field beans, helping to increase crop yields
help with biological crop control, helping to tackle crop pests, which is becoming more challenging with growing pesticide resistance and fewer active ingredients.
If well managed, these valuable semi-natural habitats may also help us with a changing climate and weather patterns, helping to build resilience and balancing some of the effects of flooding, drought and fire.
Visit our dedicated pages for farmland information and resources that can help you take the next steps, to carry out actions for pollinators on your farm. This includes maintaining, restoring and creating habitats and how to create pollinator nesting habitat.
Look out for our Festival of Farmland Biodiversity which takes place in May.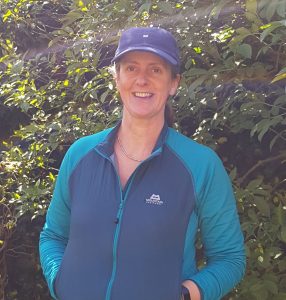 By Ruth Wilson, Farmland Officer, All-Ireland Pollinator Plan