World Bee Day 2020
World Bee Day is May 20th.
We have lots of suggestions to help you mark World Bee Day.
Share posts on social media about bees and the All-Ireland Pollinator Plan
– we've created all of the images below you are free to use.
No May Mow – Stop cutting your lawn for the month of May
Register for this webinar here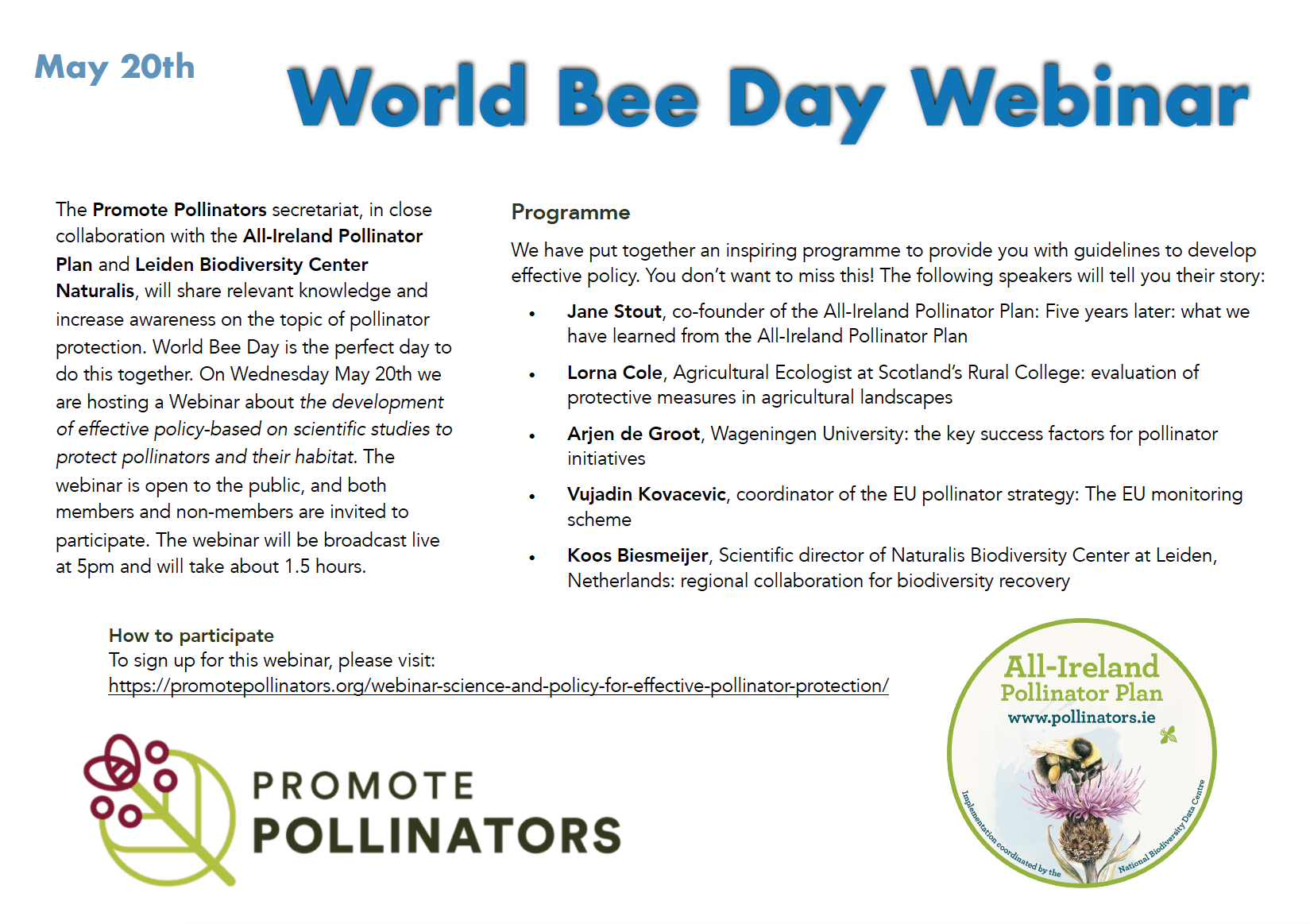 Share information on one pollinator-friendly action, such as reducing grasscutting or planting herbs for pollinators, using our flyers:
Why not do a Flower-Insect Timed Count and share information about this monitoring scheme on your social media?
Follow us on Twitter @PollinatorPlan  or Instagram @AllIrelandPollinatorPlan
Ask your friends/followers to follow us too so that you can help create awareness of the importance of pollinators
Take a photograph of a bee or a wildflower and share with @pollinatorplan #AllIrelandPollinatorPlan
Share any of our videos or animations, which can be found here
On Twitter or Instagram, share a photo of yourself holding a 'I support the All-Ireland Pollinator Plan' sign, or any of our leaflets/guidelines documents/signs if you have them.
Or simply share our logo which will direct people to our website for more info
THANK YOU FOR HELPING US TO CREATE AWARENESS OF THE ALL-IRELAND POLLINATOR PLAN