Thanks to Rachel McKenna, from Co. Offaly, who sent in this account of the amazing meadow and 'summer spiral' created this year in her garden – by simply reducing grass-cutting. The result is pretty to look at, allows a meandering walking route, and has quickly become a haven for pollinators and other insects. The mown path even allows you to get close enough to view the insects without disturbing them.
Rachel's lawn idea is easy to replicate – simply reduce frequency of mowing, and as the grass gets longer, cut a swirling path through the meadow, which can be maintained throughout the summer.
Once short grass – a desert for biodiversity – Rachel's summer swirl is now buzzing with life. An impressive array of butterflies, ladybirds, shield bugs, solitary bees, bumblebees and hoverflies have taken up residence in this new wildlife area. Insects are now welcomed by beautiful wildflowers, including the soft pink Cuckoo flower, the larval foodplant of the Orange-Tip butterfly. Below is a selection of insects photographed by Rachel – just between January 2021 and the start of May!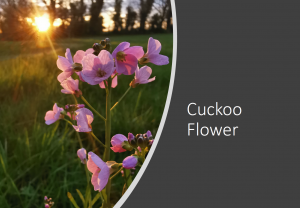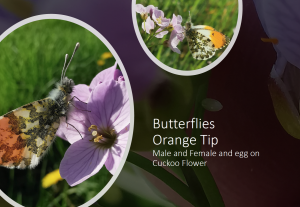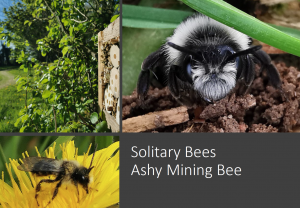 All images © Rachel McKenna
To find out more about reducing mowing to help pollinators, download our flyer 
or watch our videos here