WINNERS ANNOUNCED!    
Congratulations to the six winners of our competition, and thank you so much to everyone for all your fabulous entries!
---
About the Competition:
The All-Ireland Pollinator Plan is running a kids' art/photography competition for the best photographs/drawings of Ireland's bees. 
Take a photograph in your garden of a bee visiting a flower or draw a picture and tweet your entry to us @PollinatorPlan before March 31st 2020 to enter.
Include our website www.pollinators.ie on your drawings and we might use them to help us promote our plan. And please include your name, age and what county you're from.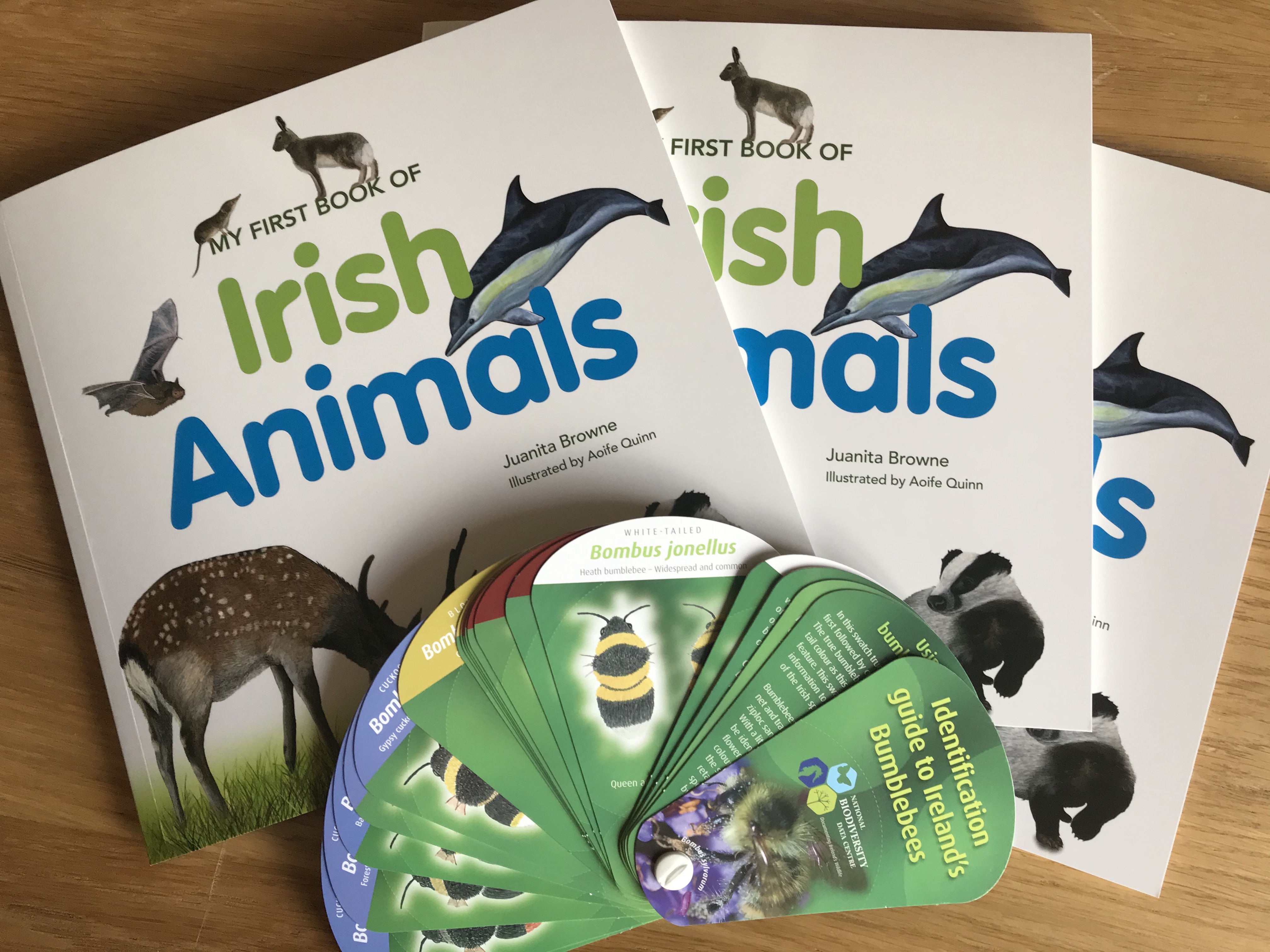 We have 6 wildlife books and 6 Bumblebee swatches for the winners: 
Drawing: Under 7;  Age 8-12
Photography: Under 7; Age 8-12
Follow us on Twitter @PollinatorPlan to find out more and to enter.
Entries are arriving for this competition, here are some of the lovely entries received to date:
| | | |
| --- | --- | --- |
| By Bobby Clancy, Age 8, Co. Tipperary | By Cait Clancy, Age 6, Co Tipperary | By Cáit McCarthy, Age 9, Co. Clare |
| By Donncha Clancy, Age 4, Co. Tipperary | By Naoise, Age 8, Co. Cork | Playdoh bee in garden, by Neasa McCarthy, Age 7, Co. Clare |
| By Seoirse, Age 5, Co. Dublin | By Seoirse, Age 5, Co. Dublin | By Fionn O'Sullivan, Age 8, Co Waterford |
| By Maeve Harrison, Age 8 | By Saoirse Moynihan, Age 7 | By Rian Moynihan, Age 9 |
| By MaryAnn Hanley, Age 7 | By Shane McCarthy Age 6, Co. Clare | By Peter, Age 4, Co. Kildare |
| By Ella, Age 6, Co. Wexford | By Kara Farrell, Age 10, Co. Offaly | By Doireann Bruton, Age 9 |
| By Dani Jennings, Age 9, Co. Clare | By Kate, Age 12, Co. Kerry | By Kate, Age 12, Co. Kerry |
| By Ula, Age 6, Co. Dublin | By Rusne, Age 8, Co. Dublin | By Amy, Age 9 |
| By Alissa, Age 8 | | |