Pollinator research in Ireland
Irish Pollinator Research Network 2019 Research Update
Jane Stout, TCD
Pollination ecology, plant-pollinator interactions, pollinator diversity and drivers of decline, landscape and agroecology, pollinator conservation, valuing pollinators and pollination services
https://www.tcd.ie/Botany/people/stoutj/
Dara Stanley, UCD
Plant-pollinator diversity, interactions and conservation, pollinator behavioural ecology, agroecology, impacts of pesticides on bee behaviour and provision of pollination services.
https://people.ucd.ie/dara.stanley/about
https://www.stanleyecologylab.org
Jim Carolan, NUI Maynooth
Cellular and molecular level effects of various stressors (pathogens, parasites and pesticides) in both native and commercial bees, bumblebee conservation, DNA barcoding and genomics.
https://www.maynoothuniversity.ie/faculty-science-engineering/our-people/james-carolan#2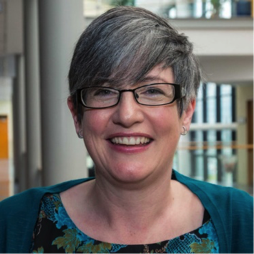 Blanaid White, DCU
Analytical chemistry, honey chemistry, pesticide contamination of soils/floral resources.
https://dcu.academic.ie/live/!W_VALOCAL_DCU_PORTAL.PROFILE?WPBPRSN=1589286
Grace McCormack, NUI Galway
Disease tolerance/resistance in native Irish honeybees, wild honey bees.
https://www.nuigalway.ie/faculties_departments/zoology/mccormack/Molecular_Evolution_And_Systematics_Laboratory/measlaboratory.html
Mary Coffey, UL/Teagasc
Pollen analysis, honey bees, disease, beekeeping.
Research Gate and LinkedIn
Some current research projects include:
Genetic Analysis of the Irish Honeybee (PhD) – Limerick IT
Pathogens – distribution, beekeeper behaviour, honey  (PhD) – Queen's University Belfast.
Ecosystem Based Approaches to Apple Orchard Management (PhD) – Queen's University Belfast.
Roadside management for pollinators (PhD) –  Ulster