World Bee Day 2021
May 20th is World Bee Day!
'Plan Bee' – TG4 documentary 9.30pm
In Plean Bee, Dr. Úna Fitzpatrick from the National Biodiversity Centre, Professor Jane Stout from TCD, and Belfast-based biologist Dr. Pól Mac Cána explain the variety of pollinators who work on our behalf, including Ireland's 21 bumblebees and 77 species of solitary bee – individual bees of surprising sizes and colours who are the country's main pollinators. While bees are responsible for most pollination, there are also wasps, moths, butterflies and hoverflies to take into account.
To find out more about Plean Bee, see https://dearcanmedia.com/latest-projects/
---
Pick up your free booklet with the Irish Examiner, 'Working together for Biodiversity – the All-Ireland Pollinator Plan'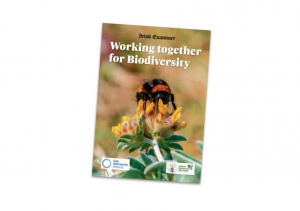 You can also access online as a digital flipbook: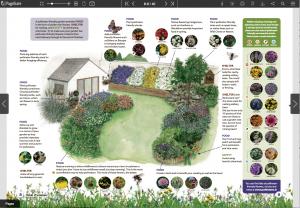 ---
Burren in Bloom 2021 will be a virtual celebration of the wonderful wildlife of the Burren as it emerges into its full seasonal glory of orchids and gentians, bumblebees and butterflies.
To register for any Burren in Bloom events, see:
---
Bee engaged – Build Back Better for Bees – FAO event
20 May 2021, 13:00–14:30 CEST
Agenda | Zoom | Webcast
This year, World Bee Day will fall during an exceptional moment in history, where many countries continue to deal with the widespread effects of the COVID-19 pandemic. On the occasion of the fourth observance of this International Day, the Food and Agriculture Organisation of the United Nations (FAO) is organising a virtual event on 20 May 2021 under the theme "Bee engaged – Build Back Better for Bees".
The event will call for global cooperation and solidarity to counter the threats posed by the COVID-19 pandemic to food security and agricultural livelihoods alongside prioritizing environmental regeneration and pollinator protection. It will be an occasion to raise awareness of how everyone can make a difference to support, restore and enhance the role of pollinators.
'Now is a time to re-think how we relate to nature and pollinators and what actions we can take to support these tiny hard workers and the millions of livelihoods they, in turn, support.'
---
Share posts on social media about bees and the All-Ireland Pollinator Plan




– we've created some images below you are welcome to use.
---
PLEDGE YOUR GARDEN FOR POLLINATORS
Download the 4-page guide to explain how you can help pollinators in your garden